About Oz Pet Minders
Having been involved in many facets of animal care & supervision for over three decades, Oz Pet Minders was born out of a need we noticed for people who wish to have their pets cared for in the comfort & familiar surroundings of their pets own home environment.
We aim to provide a trusted, professional & total pet care alternative to the traditional caged dog kennel or cattery environment. We offer a service which can significantly reduce the stress, associated costs and separation anxiety on the part of your pet.
Our carers provide a personalised solution to your pet care requirements.
At Oz Pet Minders we:
Are Fully Insured
Hold membership to the Pet Industry Association of Australia (PIAA)
Have Pet Care, CPR & First Aid Certification
Are Police Checked
Can provide references on request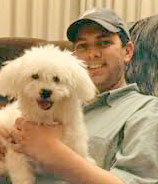 Trusted Oz Pet Minders pet care professionals are ready to assist whilst you are away on Vacation, during an unexpected or sudden hospital stay, at work or due to any other personal circumstances that prevent you from being with your much loved pet.
One of our trained & certified minders will come to your home in a Mobile Home visiting pet care capacity.
Whatever breed of pet you have & no matter what level of care you require, we will be there to meet your pet care & home security needs when you can't.
Contact us today to arrange an appointment to discuss your requirements.